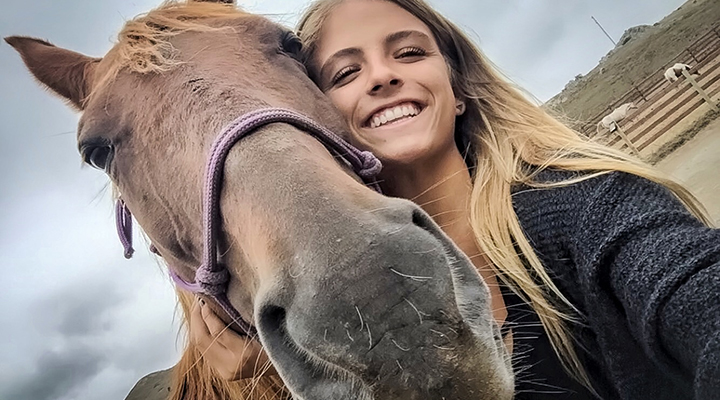 When it comes to your equine's teeth, you can't afford to horse around. Just like their human companions, a horse's oral health can affect their overall health.

Here are some basic dental tips for your pony pal:
• Check before you ride.
Every time you bridle your horse, take the time to look at incisors, front molars and gums. If you notice anything odd, contact your veterinarian immediately.
• Tack on an appointment.
And just like humans, a professional should examine your horse's mouth on a regular basis.  Schedule regular appointments with your veterinarian (frequency recommendations vary based on the age of the horse).
• File your fillies.
Horse teeth never stop growing. Teeth can grow unevenly and develop sharp edges, making chewing difficult. Filing (known as "floating") helps even out your horse's teeth, preventing infection and complications. Always seek the help of a professional before you float.
• Stay on watch.
Signs of bad teeth can appear in more than just the mouth. Contact your vet if your horse has any of the following symptoms:
• Bad breath
• Bloat or weight loss
• Undigested food in manure
• Drooling
• Inability to chew
Saddle up, horse lover! Make your steed's smile a mane priority.