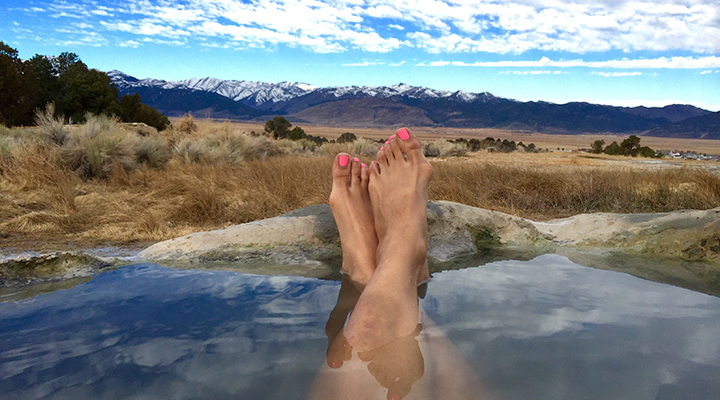 Many believe hot springs have medicinal properties and cures. Though natural spring research is bare, there are benefits to getting half-bare in a hot spot.
1. Stress Reduction
Stress affects your mood, heart—even your smile. When we're stressed, our muscles tense up as a reflex reaction. Heat from hot springs can help alleviate this tension and allow us to de-stress.
2. Pain Relief
Simply sitting in water eliminates pressure from our joints and muscles. And heat helps dull our perception of pain by blocking our bodies' pain receptors.
3. Increased Blood Flow
Warm water increases circulation and reduces blood pressure, promoting a healthy heart.
Soak it up for your health at one of these Wyoming hot springs:
• Hot Springs State Park – Thermopolis
• Granite Hot Springs – Jackson
• Hobo Hot Pool – Saratoga
• Firehole River Swimming Area – Yellowstone National Park
Experience the benefits of mineral baths, but make sure to check with your doctor before you dip.