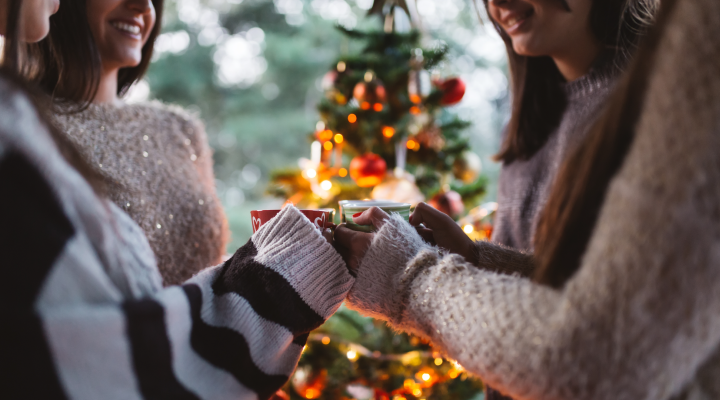 The holidays are notorious for nostalgia — from finger foods to must-watch movies. By combining the 2 classics, you can keep the cinema rich and the food light (and delicious!). Make new memories with these movie-inspired easy holiday goodies recipes.
PERFECT PAIRING INSPIRED BY "A CHRISTMAS STORY"
Official Red Cider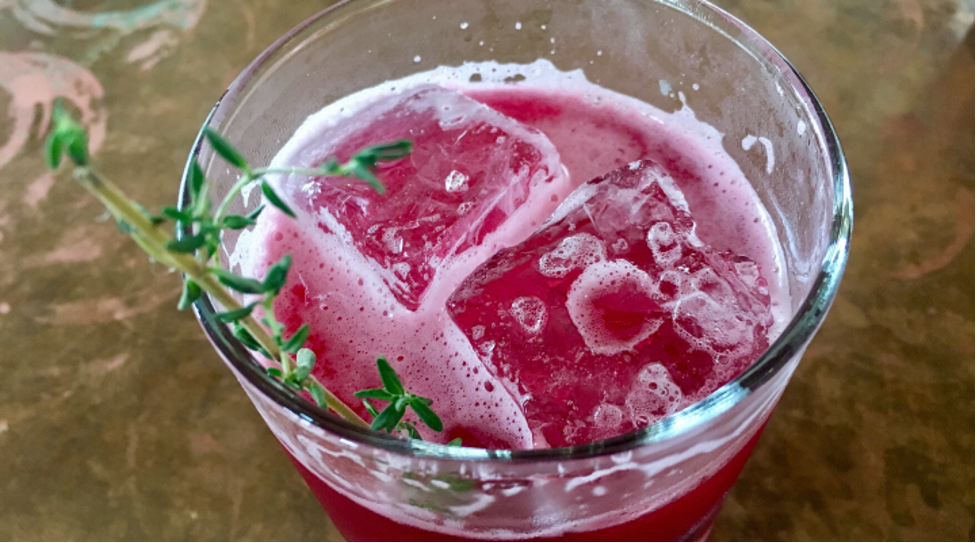 Ingredients
2 cups cranberry juice
2 cups apple cider
4 ounces vodka
2 tablespoons honey
Fresh thyme sprigs
Directions
In a large measuring cup, combine all ingredients (except thyme) and whisk together. Once the mixture is well combined, serve over ice. Add a sprig of thyme to the glass to garnish.
Only, I Didn't Say Fudge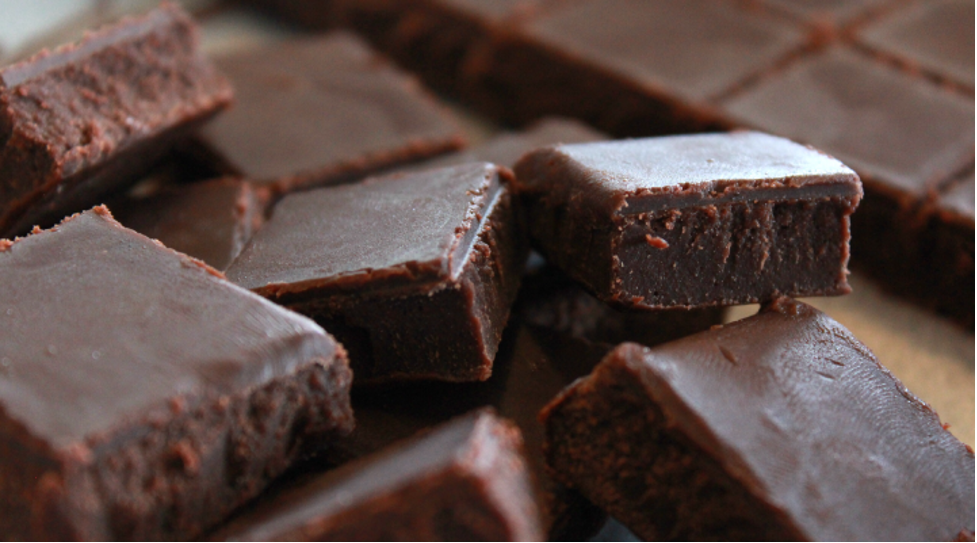 Ingredients
1 cup low-fat milk
¾ cup raw cocoa powder
5 tablespoons unflavored gelatin
1 cup water
¼ cup agave
1 teaspoon brandy extract
Directions
In a small saucepan, combine milk and cocoa. Whisk over medium heat, stirring until thick. In another small saucepan, sprinkle gelatin over water and let soften for a few minutes. Stir over low heat until gelatin dissolves. Whisk into cocoa mixture. Stir in agave and remove from heat. Pour into a square baking dish. Let stand at room temperature several hours until firm. With a sharp knife, cut evenly in 10 one way and 10 the other way. Place in a container, cover, and refrigerate.
PARTY PAIRING INSPIRED BY "ELF"
World's Best Cup of Coffee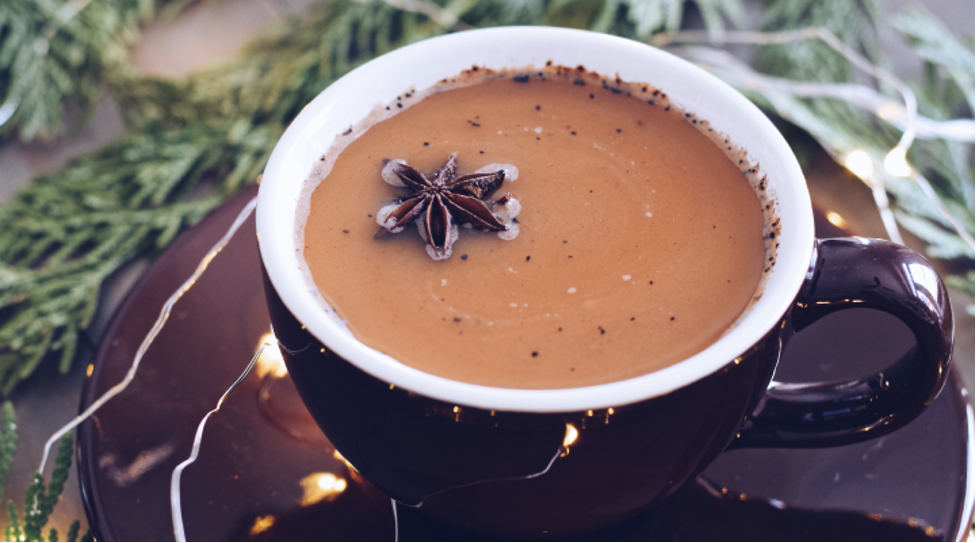 Not only is it the world's best coffee, it's the world's healthiest — for your teeth, anyway.
Mix 8 ounces of coffee brewed with ½ cup low-fat milk. Milk contains vitamin D and calcium, which strengthen teeth and bones and prevent tooth loss. Top with a dash of cinnamon and nutmeg. These spices add flavor, thus reducing or replacing the need for sweetener in your drink.
Choco-Headed Ninny Muffins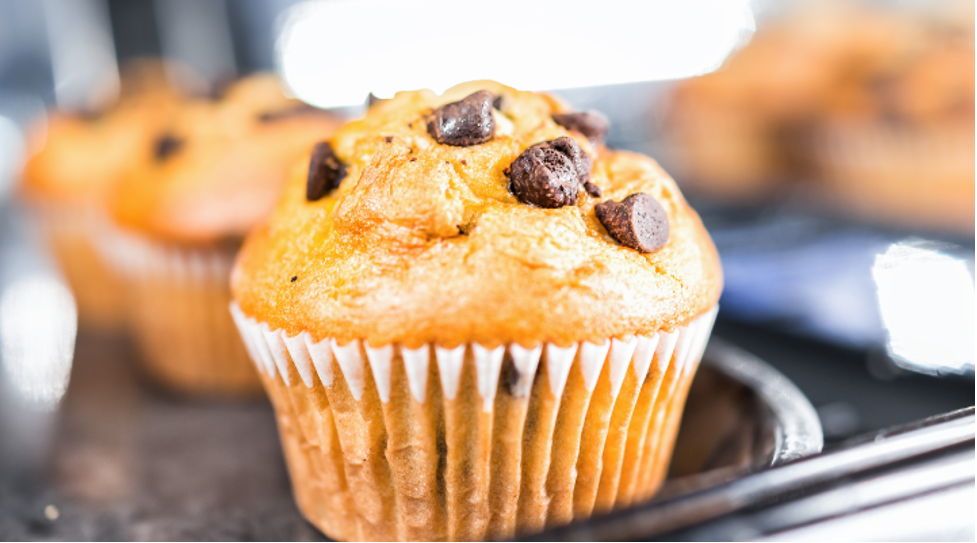 Bonus points for chocolate — it's one of the best sweets for your teeth. The flax seeds and prunes are secretly stashed into these decadent delights.
Ingredients
4 tablespoons low-fat milk
½ tablespoons vanilla extract
1 tablespoon flax seed
½ cup pureed prunes
½ cup flour (almond, all-purpose, or your choice)
¼ teaspoon baking soda
¼ teaspoon salt
½ teaspoon baking powder
2 tablespoons cocoa powder
2 tablespoons xylitol
2 tablespoons agave
¼ cup dark chocolate chips
Directions
Preheat oven to 350 degrees Fahrenheit and grease a standard-sized muffin pan. In a mixing bowl, combine first 5 ingredients and whisk. In a separate bowl, combine all remaining ingredients and stir until just combined. Don't over-mix. Distribute batter evenly among 12 muffin cups. Bake 12 minutes. Cool 5-10 minutes before removing from the muffin tins
PARTY PAIRING INSPIRED BY "HOW THE GRINCH STOLE CHRISTMAS"
Hearts 3-Sizes-Too-Small Berry Kabobs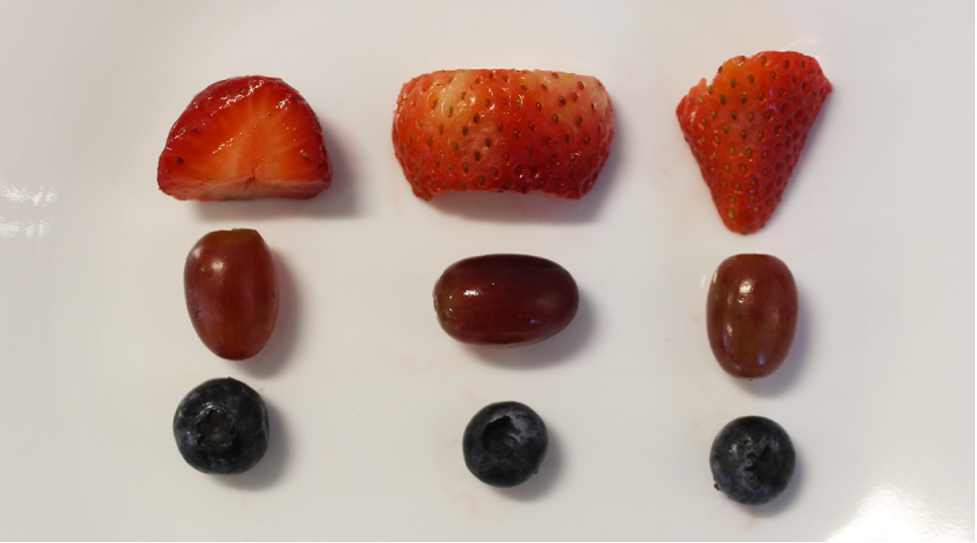 Berries are high in vitamin C, which protects hums from bleeding easily and becoming loose prematurely.
Ingredients
Strawberries
Grapes
Blueberries
Wooden skewers
Directions
Place a strawberry (with top cut off), a grape, and a blueberry onto a wooden skewer. Serve on a platter or use to garnish the Pome-Grinch (below).
Pome-Grinch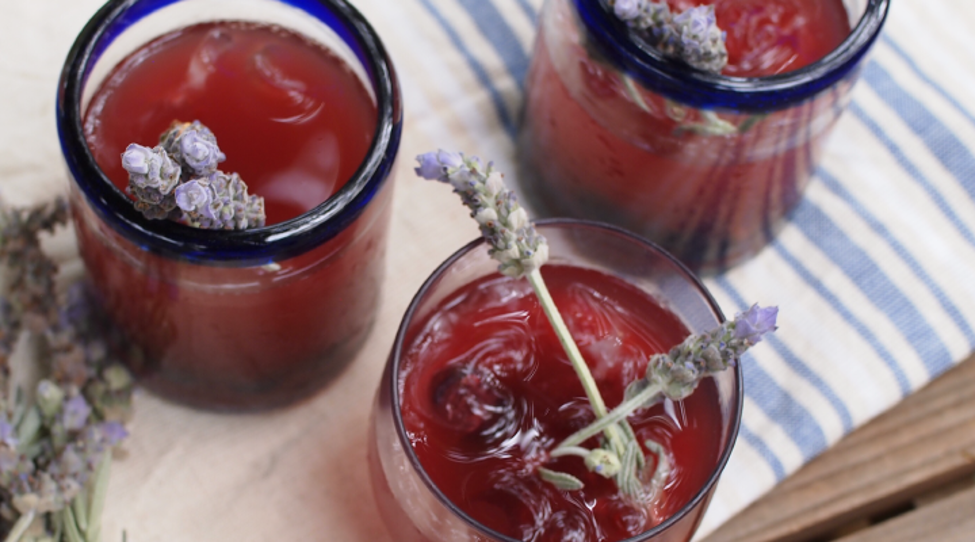 Pomegranate juice can prevent the microorganisms that form plaque, according to a new study in the Journal of Ancient Science of Life.
Ingredients
2-¼ cups pomegranate juice
2-¼ cups vodka
1 cup lime juice
¼ cup ginger
2 tablespoons agave
Fresh rosemary sprigs
Mix ingredients well. Serve over ice and garnish with a sprig of rosemary or a berry kabob (above).
Happy Hosting!