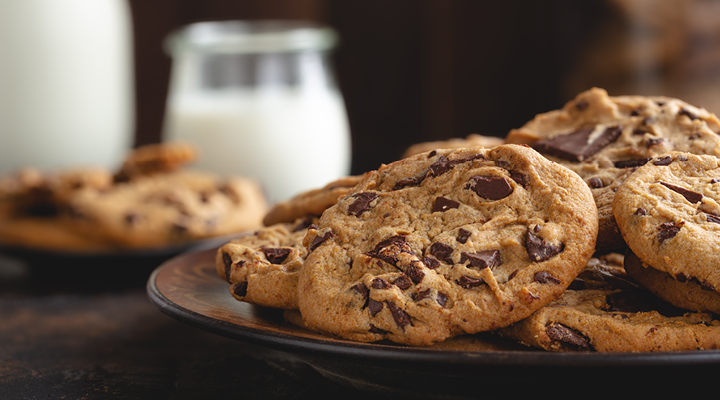 Chocolate chip cookies are the number one most popular cookie in the United States. With their ooey-gooey insides and crunchy edges, it is easy to see why!
The average 33g chocolate chip cookie clocks in at 11g of sugar, which can add up over time and cause damage to your teeth. If you want to be able to enjoy chocolate chip cookies without sacrificing your dental health, check out this recipe that is sugar-free and tooth-friendly!
What You'll Need:
2 cups of All Purpose Flour
½ teaspoon of Baking Powder
½ teaspoon of Salt
1 Cup of melted/super soft Margarine or Shortening
1 Cup of Artificial Sweetener
½ Cup of Brown Sugar Alternative
1 teaspoon of Vanilla Extract
1 Egg
2 Egg Yolks
1 Cup of Sugar-Free Chocolate Chips at room temperature
Instructions:
It's best to use a new or newer cookie sheet for this recipe.
Prep cookie sheet with parchment paper and preheat oven to 325 F.
In a medium-sized bowl, stir together the flour, baking powder, and salt. Set the mixture aside.
Beat the softened margarine (or alternative) with the sugars.
Stir in the vanilla extract and eggs and egg yolks.
Add the dry ingredients from the medium bowl to the large mixing bowl and blend.
Fold in the chocolate chips.
Bake for 12-15 minutes or until the edges begin to brown. Allow cookies to cool to room temperature on the baking sheet. Store in an airtight container.
Original recipe from the SugarFreeDiva.