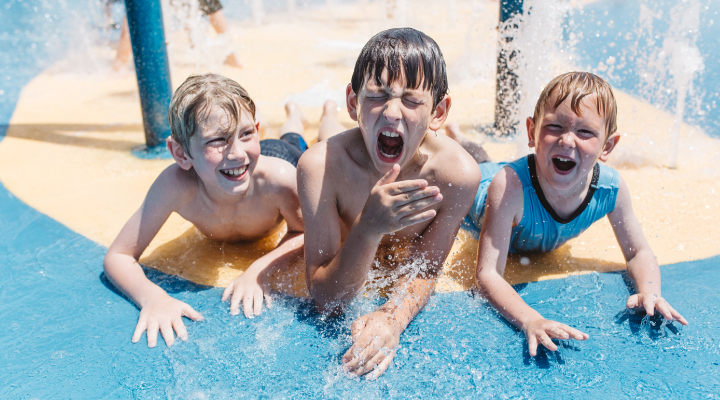 Do you fear your kids' summer break will be filled with more TV and tablets than swimming and soccer? Ditch the digital distractions and get moving with these 3 summer favorites:
Water Parks
Splashing in the pool, climbing to the top of the water slide and diving for coins is a fun way to get moving. Water provides at least 12x the resistance of air, so even walking through the pool works wonders for little ones. Just remember to take care of your teeth with these tips.
Try one of these Wyoming water parks:
• Hot Springs State Park
• Star Plunge
• Pinedale Aquatic Center 
Hiking Beautiful Wyoming
Wyoming is home to some of the most beautiful geographies and state parks, with Yellowstone and Grand Teton gracing the land. The beautiful views beat the television screen any day.
Here are our top family-friendly hikes around Wyoming:
• String Lake Loop
• Medicine Bow Rail Trail
• Upper Geyser Basin, Yellowstone
Involvement in Summer Camps and Sports Teams
Summer activities are more fun with friends. Summer camps often incorporate physical and educational activities. Use this resource to find summer camps in Wyoming. You local recreation center will usually offer summer sports programs for kids, so check in with them to see what kind of activities they are offering.
Keeping your child healthy and on-track during the summer can be fun with these summer activities, especially since Wyoming in a great place to live and explore!