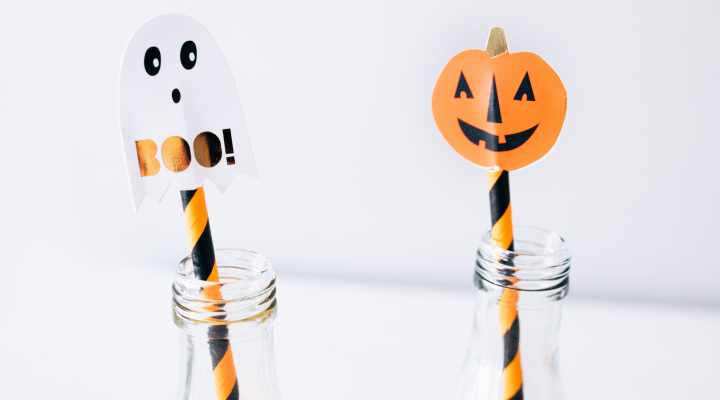 Planning a Halloween party without inviting extra sugar doesn't have to be scary. Here are our favorite recipes for Halloween mocktails to keep your party rockin' without that Halloween hangover. One is even low on sugar and full of nutrients!
Vampire's Blueberry Blood
Blueberries are rich in antioxidants and can help maintain brain function and improve memory.  Just remember to brush after to prevent any vampire blood, err, blueberry stains on your teeth!
Serves: 2
Ingredients:
½ cup blueberries
1 tablespoon minced ginger
1 tablespoon of your favorite sweetener
½ lemon, juiced
1 cup chilled blueberry juice (look for organic or low-sugar options)
1 cup sparkling apple juice (look for brands made with fresh apples and no added sweeteners)
You Will Also Need:
Directions:
1. Mash blueberries with ginger, sweetener, and lemon juice. Allow mixture to sit and saturate for five minutes.
2. Press mixture through mesh sieve to filter out skin and seeds.
3. Divide the drink into flute glasses.
4. Top with chilled blueberry juice, then sparkling apple juice.
Bloody Shirley Temples
This fast and fun mix is perfect for brewing with the Mad Scientists at your Halloween party.
Ingredients:
Diet or low-calorie lemon lime soda or ginger ale (choose a diet option to curb the cavity-causing sugar)
Ice cubes
Cranberry juice (choose a brand with no sugar added)
You Will Also Need:
Directions:
1. Fill novelty syringes with cranberry juice.
2. Pour soda over ice in chilled glasses.
3. Add cranberry juice for a fun taste and spooky look.
Check out our other smile-friendly recipes: