The force is strong with this toothbrush holder. If your family is like us, you love Star Wars. So grab your little Jedi and craft up some Star Wars-inspired smiles,
Materials
Star Wars figure(s) of choice (Don't want to risk ruining your child's favorite figure? Check your local secondhand store!)

Electric Drill

Screw

Super Glue

Your little one's current toothbrush (

Buy a new one if it's more than three months old

)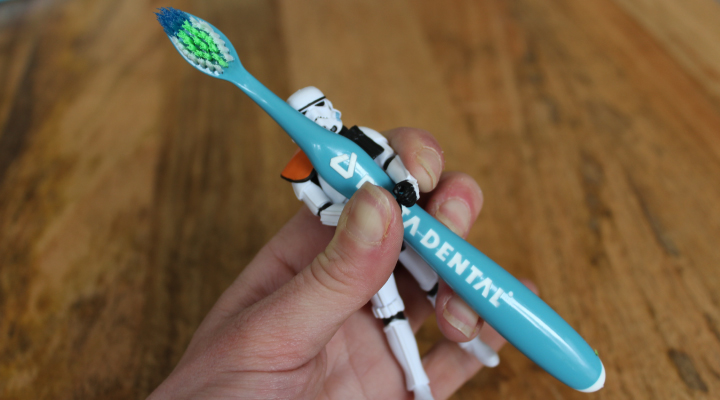 While holding the figure's arms together in a circle, slide the brush in overhead.  Adjust the arms accordingly so that the bristles won't fall through.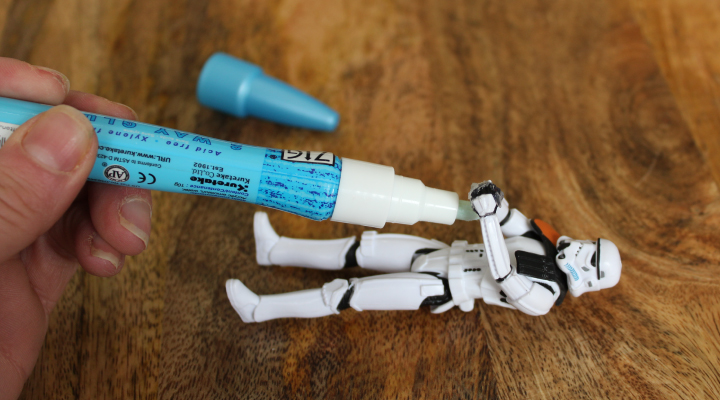 Once you've perfected your measurement, superglue the arms together. Hold tightly for 30 seconds. While the glue is drying, decide where on the wall you want to mount your figurine. Use a pencil to mark your preferred spot(s).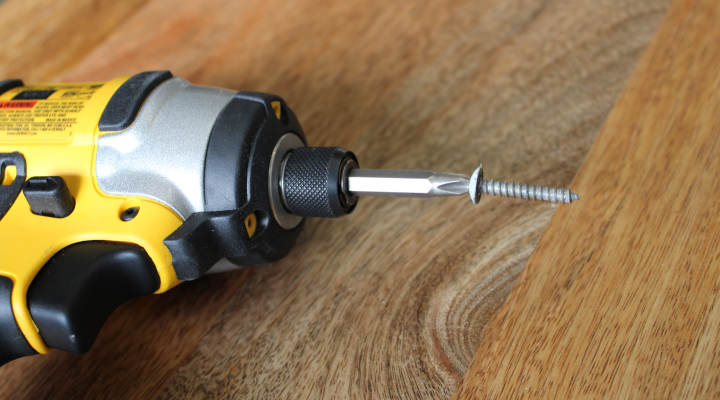 Find a small screw that's long enough to go through the toy and the wall. Match the correct drill bit to your screw.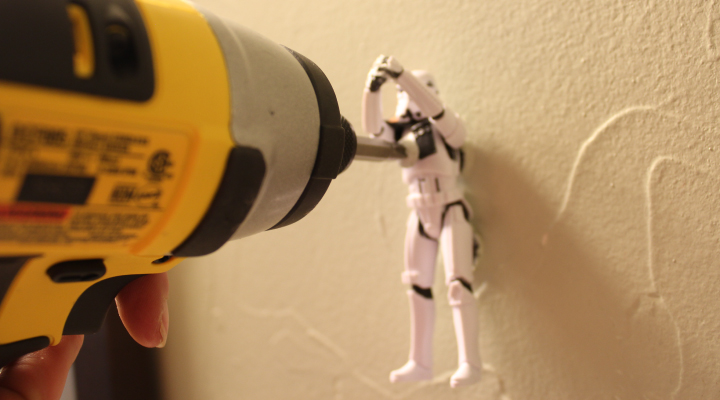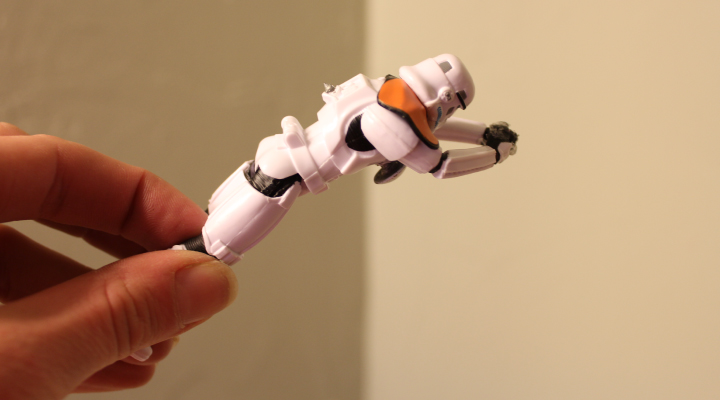 Move your figure's arms so that they're out of the way. While pressing the toy against the marked spot on the wall, slowly drill a hole until the tip of the screw is barely visible on the other side of the figure.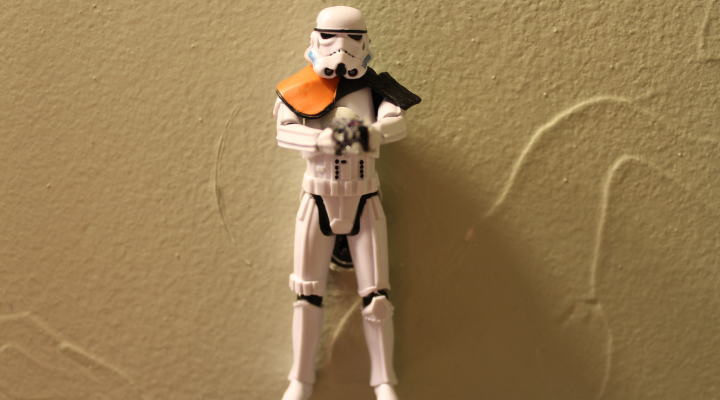 Hold the figure flush against the wall again, this time drilling through the wall. Now you're child is ready to be one with the force (and toothbrush!)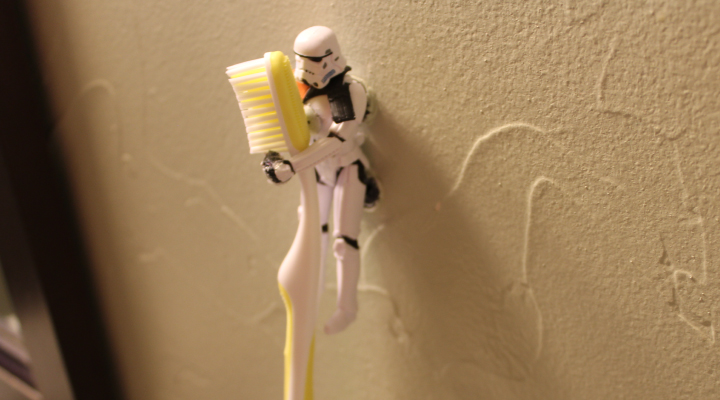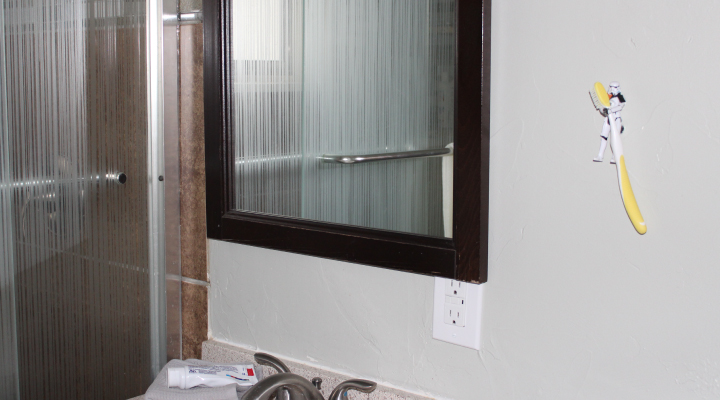 Not only do these Star Wars holders keep clutter off of counters, your Now your child's toothbrush is stored safely for lightyears to come!
No Jedi was successful without training, so be sure to read our Star Wars themed tips for good tooth brushing. Then, as wise Yoda once said, "Always pass on what you have learned."
For more dental DIYs, subscribe to our blog.