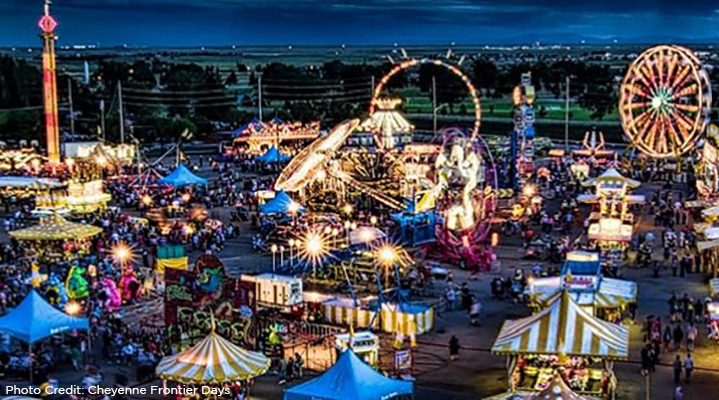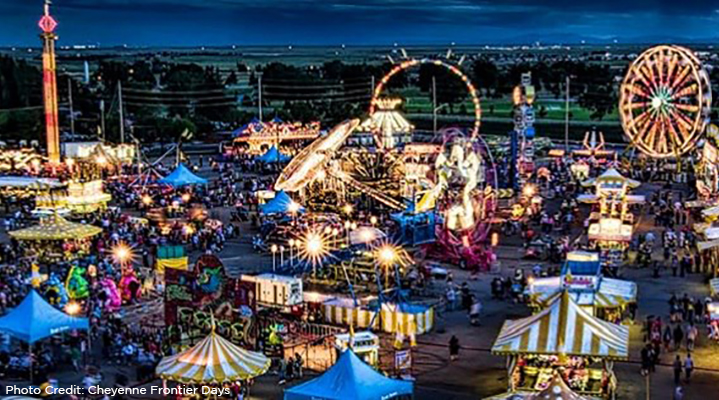 Cheyenne Frontier Days brings people together from all over the West. And there's no wonder why: the 10-day event is filled with food, rodeos and musical chart-toppers.
With so much to do, we've narrowed it down to 6 must-dos at Cheyenne Frontier Days:
1. Free Breakfast
The Kiwanis Club sponsors a free pancake breakfast Monday, Wednesday and Friday morning. Yum!
2. USAF Thunderbirds
Before the Thunderbirds fly, enjoy activities and music from a live active duty Air Force Band! Don't forget your lawn chairs, water and sunscreen to watch the show on June 27.
Speaking of the Air Force, Check out Fort DA Russell Days
With F.E. Warren Air Force Base right in Cheyenne, don't miss the 3-day open house honoring the base's past. From the first days of Army cavalry, through several transitions to modern–day Air Force Intercontinental Ballistic Missiles, the military has played an important role in every Frontier Days. Enjoy historic home tours, military reenactments, and missile systems tours.
4. Everyone Loves A Parade!
A tradition witnessed by Buffalo Bill and President Theodore Roosevelt, Frontier Days has parades for days—literally! There are parades 7/23, 7/26, 7/28 and 7/30. Join the fanfare at 9 a.m. in front of the Wyoming Capitol building on Capitol Avenue.
5. Wild West Gun Slinging
The Cheyenne Gunslingers perform re-enactments of gunfights and other Wild West activities. Best of all, their performances are free.
6. Frontier Nights
Every night there are concerts and shows. From Fall Out Boy to Championship Bull Riding, there's a scene for everyone.
There's so much more to do at Cheyenne Frontier Days, so check out the full schedule and make time for your favorites.