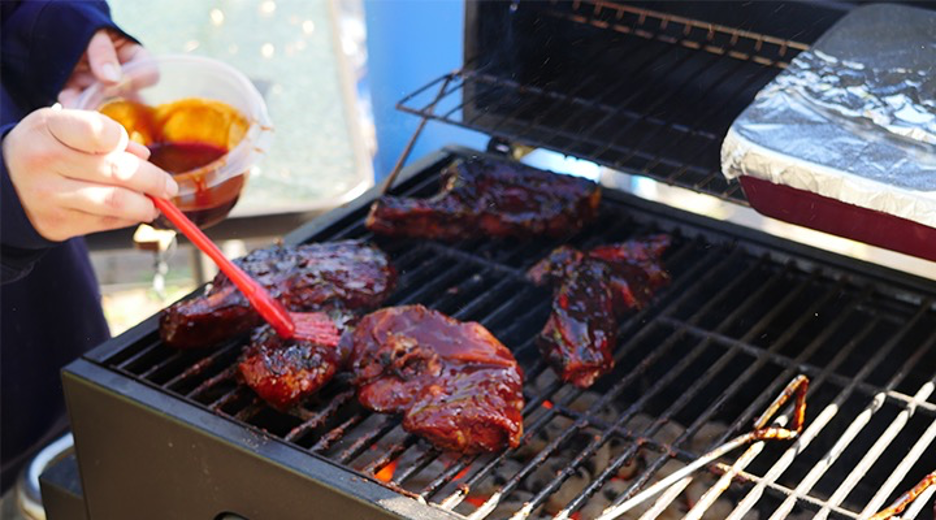 What's better to put on top of ribs, grilled chicken or a pulled pork sandwich than barbecue sauce? Unfortunately, barbecue sauce is a repeat offender in the sugar department. Common ingredients include ketchup, maple syrup, brown sugar and molasses. Do your smile a favor and opt for this sugar-free barbecue sauce:
Ingredients
3 6-ounce cans of tomato paste
½ cup chopped onion
2 garlic cloves
1 tablespoon olive oil
2 tablespoons equivalent of sugar substitute
1 ½ tablespoons apple cider vinegar
1 ½ tablespoons yellow mustard
¾ teaspoon garlic powder
¾ teaspoon onion powder
1 teaspoon liquid smoke
2 bouillon cubes dissolved in ½ cup water
Instructions
1. In a medium saucepan over medium heat, sauté the onion and garlic until the onion is translucent.
2. Add the bouillon in water to the saucepan and bring to a boil.
3. Reduce the heat and add all remaining ingredients. Bring to a simmer and cook for 30 minutes, stirring often.
4. Optional: Once the sauce has simmered, set aside and cool completely. Add the sauce to a blender and blend until smooth.
Note: This sugar-free barbecue sauce will keep in the fridge for about a week, and can be kept in the freezer for up to 2 months in an airtight container.