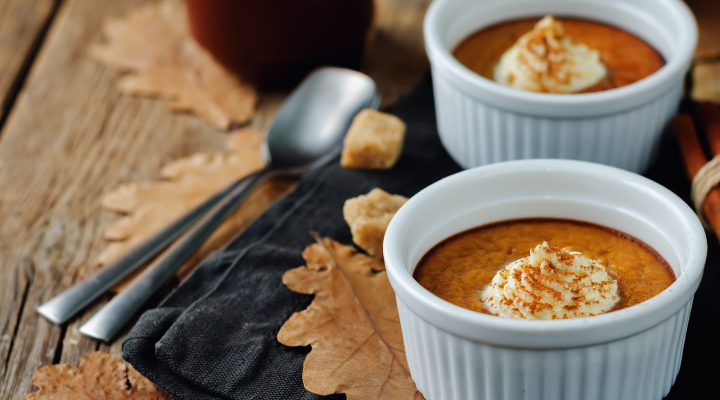 Pumpkin is a staple of the season and a super good source of vitamin A for gum health and enamel strength. To avoid the sugar and starch often found in pumpkin pie, try this festive sugar-free recipe for pumpkin pudding.
Ingredients:
1 package (5.1 ounces) of sugar-free vanilla instant pudding and pie filling mix
12 ounces evaporated low-fat 2% milk
1 can (15 ounces) of 100% pure pumpkin
1 teaspoon pumpkin pie spice
Directions:
Beat pudding mix and evaporated milk in a large bowl according to package directions. Refrigerate mixture for 5 minutes.
Add pumpkin and pumpkin pie spice and mix well.
Spoon into dessert dishes.
Refrigerate for 10 minutes or until ready to serve. For a little extra goodness, top with sugar-free whipped cream.
Enjoy!