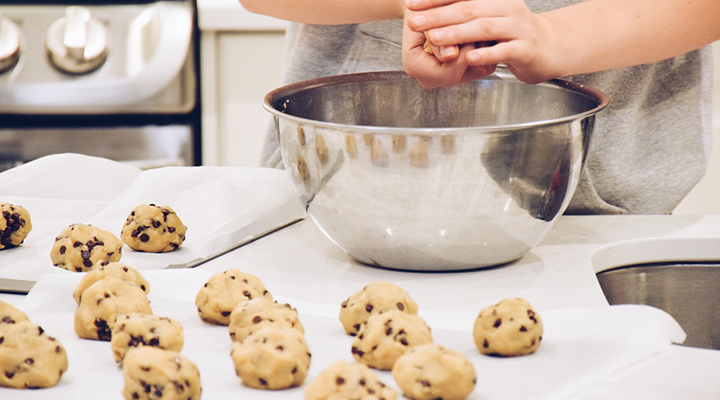 Who says you can't have your cake (or in this case, cookies) and eat it too?
If you're a cookie lover looking to satisfy your sweet tooth without compromising your oral health, we've got just the treat for you! Check out this healthy chocolate chip cookie recipe that is sugar-free but just as delicious as the traditional version.
Recipe from: The Sugar Free Diva
How to make healthy chocolate chip cookies
Ingredients:
2 1/4 cups flour of your choice
1 tsp baking soda
1 cup + 1 tbsp butter at room temperature
1 cup white sugar alternative
1/2 cup brown sugar alternative
2 eggs
1 tsp vanilla extract
1 cup sugar-free chocolate chips
How to make it:
Preheat your oven to 350º. Prep a cookie tray with nonstick spray or silicone cooking sheets.
Whisk the flour and baking soda in a medium sized mixing bowl and set aside.
In a separate large mixing bowl, work the sugars and butter into a creamy paste.
Slowly add the dry ingredients to the wet ingredients and stir. Once combined, add in the eggs and vanilla extract.
Fold in the chocolate chips.
Bake cookies for 10-12 minutes or until they start to brown.
Cool and enjoy your healthy chocolate chip cookies!
For more tooth-friendly treats, check out "Tooth-Friendly Endurance Training Recovery Snack for Cyclists and Runners."