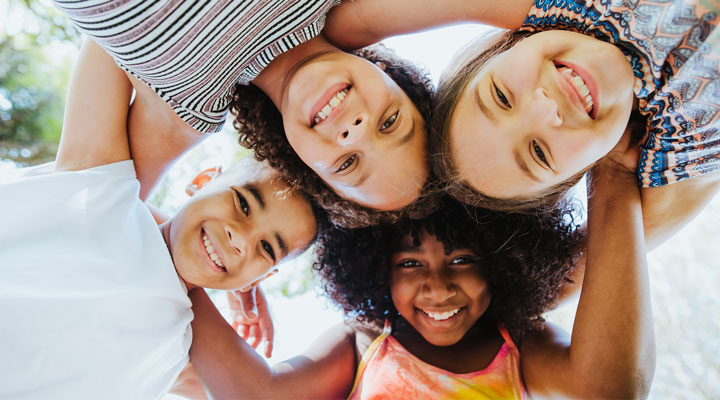 We could go on and on about the importance of good oral health, and we often do. We're Delta Dental. It's kind of our thing.
Which is why we're here to let you know why it's important to be aware of Give Kids A Smile, a program coordinated by the American Dental Association to provide access to oral healthcare for children. Formed in 2002 by dentists in St. Louis, Give Kids A Smile has grown to be an important oral health initiative across the United States.
National Children's Dental Health Month is kicked off with Give Kids A Smile Day, a special event featuring free oral health clinics for underserved children at sites across the country—including right here in Wyoming—on the first Friday in February.
Give Kids A Smile Day Wyoming will take place at Kincheloe & Tonso Family Dentistry in Cheyenne on Saturday, February 5, from 8 a.m. to 2:30 p.m. Walk-in appointments are available, but you can schedule a time by calling us at 307-632-3313.
Give Kids A Smile Day offers the chance for children to have exams, cleanings, x-rays, fillings, and more done while working with volunteer dentists, hygienists, and assistants. These events also provide the opportunity to learn more about how important children's dental health is to your child.
Teeth (and the mouth) play a role in many areas for kids, including:
Eating – As a child grows, proper nutrition—which includes a healthy diet—is dependent upon the ability to chew food. Without healthy teeth, eating becomes a lot harder.
Talking – Learning both verbal and non-verbal communication is part of growing up, and teeth play a role in both areas. When it comes to speaking, research has found that tooth decay and extraction can affect speech patterns and even development.
Smiling – A healthy smile serves many purposes, including helping with confidence, showing happiness, and as a tool in non-verbal communication.
Beyond these things, children's dental health can have an impact on learning and the placement of permanent teeth as they come in.
Now you can see why it's important to ensure that your child has a healthy mouth. Give Kids A Smile is designed to help with that, so be sure to make an appointment and take advantage of the clinic today!
By the way, maintaining a healthy mouth doesn't stop there. In fact, it's a year-round effort. Another key to good children's dental health is a proper routine, which includes brushing teeth twice a day. Young kids will need help until they're old enough to handle it on their own.
We know keeping children engaged and focused on such a boring task can be hard, so try these tips to help encourage better brushing. Once they have a healthy routine established, they'll carry it with them for the rest of their lives.
Looking for more children's dental health tips? Check out our blog.