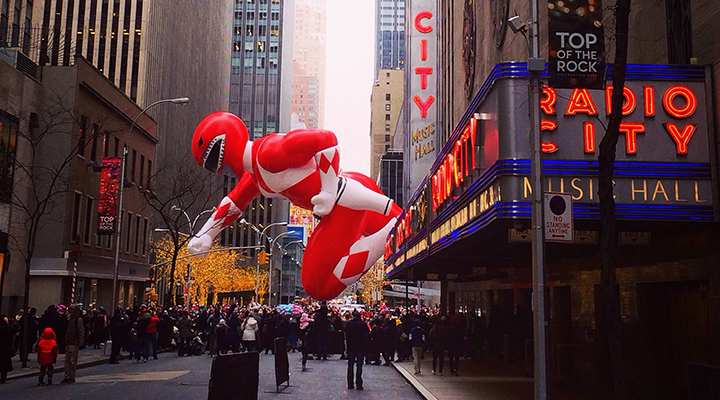 The Macy's Thanksgiving Day Parade is as much of a tradition as turkey and football. Every Turkey Day, we can't help but start our day with a smile before indulging on a wholesome feast.
Here are 5 reasons this televised tradition makes us smile:
1. Balloons!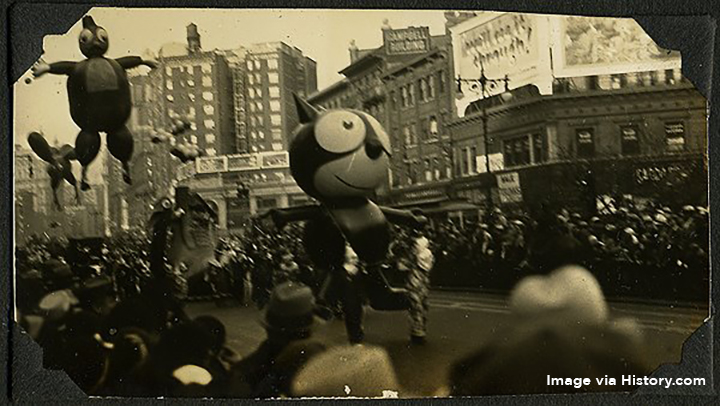 Balloons are as much of a staple to the parade as turkey is to Thanksgiving dinner. Balloons make their parade debut in 1927, with Felix the Cat taking the lead.
Fun Fact: At the time, balloons were then released into the city after the parade. Macy then offered rewards to anyone who found and returned the balloons!
2. Balloonicles! 
Not a made-up word, balloonicles are a self-operating balloon vehicle. These balloon/motor hybrids first graced NYC's in the early 2000's and keep us smiling a decade later.
3. Broadway!
Every year, casts from Broadway's hot new shows perform live on 34th street. This tune-filled tradition shares NYC's heart for performing arts and gives the TV broadcast filler material to splice while they film the parade.
4. The People!
More than 3.5 million people will brave the weather and crowd New York's streets to get their glimpse of the annual festivities. And 50 million of us will admire their commitment and holiday spirit while we tune in from home. Over 4,000 Macy's employees sacrifice their Thanksgiving morning to volunteer for the parade. And this joyful workforce is comprised of seasoned revelers, such Roseann Levy, who has volunteered for the past 60 years.
5. Santa!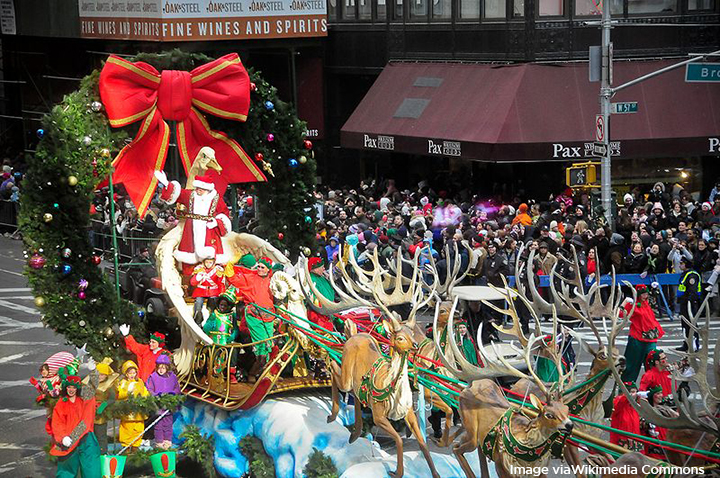 Nothing marks the holiday season better than Santa Claus sharing his cheer at the parade's finale.
What's your favorite part of the parade? Let us know on our Facebook page!