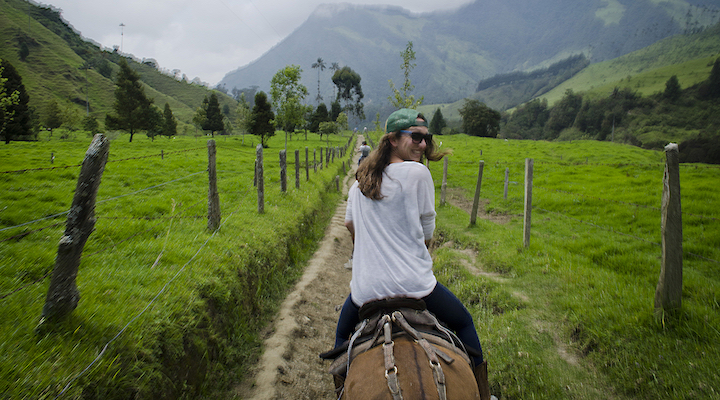 Is your goal to get fit this New Year? Step outside of the gym and cowboy up. Here's how to get fit Wyoming-style:
1. Horseback Riding
Sure, the horse may seem to be doing all the work. But posting at a medium trot is no easy task and can make your legs feel like they're on fire.
Calories Burned: 74 calories for every 10 minutes
Great For: Strengthening quadriceps, glutes and abdominal muscles
2. Stacking Hay Bales
Just another day at the barn is actually great for your body. Challenge yourself by turning this chore into a crazy workout.
Calories Burned: 249 calories for every 20 minutes
Great For: Building arm and should muscle, while igniting quadriceps and glutes
Tip: Always bend at the knees and use your legs to lift the load. This will help protect your back.
3. Swinging a Lasso
Not only is this technique essential for calf roping and team roping, but it also can help buildup those guns
Calories Burned: 100 calories for every 375 swings
Great For: Developing shoulder muscle with igniting the upper arm and back
4. Bull riding
Nothing is as cowboy tough as getting on a bull or bucking bronco. If you're new to this sport, start here.
Calories Burned: 140 calories for every 10 minutes
Great For: Strengthening leg muscles while building core stability
Tip: Prevent potential dental trauma by wearing a mouth guard every time you ride.
Remember: Good oral health relates to good overall health. Take care of your teeth to keep in tiptop shape.