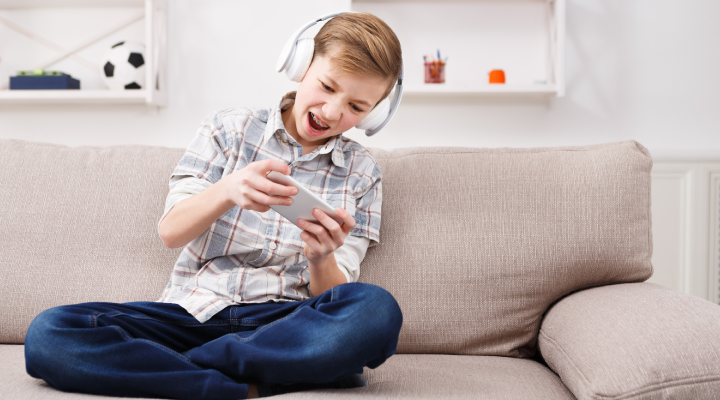 Braces help change our smile, but no one wants to wear them forever. Here are tips to get braces off faster:
Tip #1- Good Oral Hygiene Helps Get Braces Off Faster
Practicing good oral hygiene can potentially shorten the time braces are needed. Here are 4 things your kids can do to keep their mouth clean:
1. Rinse your mouth with water after each meal
It's easy for food to become lodged in braces after eating, creating an opportunity for plaque to form if left to sit. This can also create pockets of decay behind the braces. A quick rinse can remove loose food.
2. Brush your teeth twice a day
Brushing twice per day with a recommended toothpaste will help keep your mouth clean.
*Tip: Don't forget a toothbrush and toothpaste when traveling away from home.
3. Flossing
Flossing with braces can be difficult. Talk to your orthodontist about floss made specifically for braces. Its design keeps the areas between your teeth and between your braces clean from food particles that will eventually turn to plaque.
4. Get regular teeth cleanings
Just because you have braces and visit the orthodontist doesn't mean you can skip your normal teeth cleaning schedule. It's just as important to maintain regular cleanings and dentist checkups with braces on.
Tip #2 – Watch what you eat with braces
Food restrictions with braces are no joke, and ignoring them can damage braces and make them less effective.
Food Restrictions with Braces
Keep hard, chewy, sticky, and crunchy foods away from your kids with orthodontia. This includes foods such:
bagels and hard rolls
caramel and gum
hard candy
pretzels
popcorn
sugary foods that cause plaque and bacteria buildup
Be cautious with crunchy foods like apples, corn on the cob, and carrots.
Biting into these foods causes extreme pressure on the front of your teeth and, consequently, the brackets and wires on the outside of your front teeth. To eat these types of foods, cut or prepare them in a more manageable size and consistency. That could mean cutting into bite-sized pieces, or even mashing into a smoother consistency, like applesauce!
Bad Habits Wreak Havoc on Braces
If your child is practicing bad habits before braces, it's best to nip them in the bud. Remind them not to bite on pencils, pens, or nails. Not only are these bad for braces, but they can also extend the time you have braces, and can reverse the straightening that has already occurred.
Tip #3- Follow the Orthodontist's Instructions
The most important practice you can start is creating a routine for your child to follow each day. Start by writing it all down on paper. Include the time of day for each event, like brushing or replacing rubber bands. You can even set reminders on your phone until it becomes a habit for you and your child.
Don't skip any appointments or follow-ups with the orthodontist. If a wire or bracket breaks, have it taken care of as quickly as possible.
If you and your kids follow these 3 tips, at worst, they should get their braces off when they're supposed to. At best, you may even shave a few months off treatment time.
Each mouth reacts to braces differently, but following the advice of the orthodontist, creating a good daily routine, eating the proper foods, and practicing good oral hygiene should help your kids get their braces off faster.