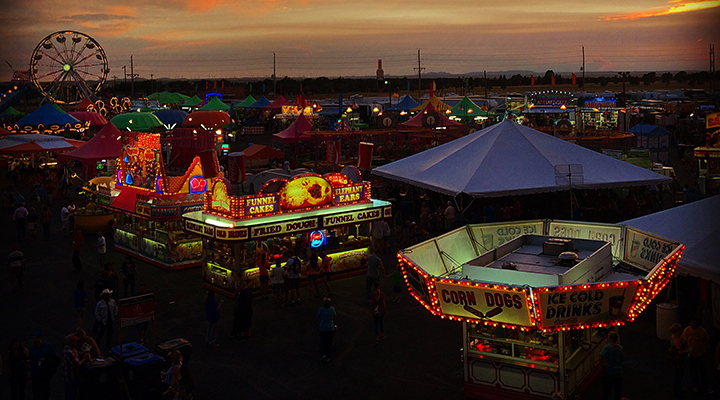 The Cheyenne Frontier Days schedule is packed with 10 days of food, rodeos and chart-topping musical acts. With 260,000 attendees per year, no event in the West comes close to this Wyoming summer staple.
Thanks to some of our friends on Instagram, we were able to find the top 8 must-do's on the Cheyenne Frontier Days schedule:
1. Fly into the excitement.
The USAF Thunderbirds kick off Frontier Days with an awe-inspiring air show that's not to be missed. Tip: Get there early to find parking and avoid road closures.
2. Embrace your inner child.
Carnival rides are for kids 1-99. Tapping into your inner child can help alleviate anxiety and stress, leading to even more summer smiles.
3. Honor the Indigenous Community
Indian Village offers an unforgettable educational and cultural experience about the first communities to live in the West.
4. Indulge your sweet (and savory!) tooth.
Sugar on a burger? The perfect rhyme and the perfect taste! Don't forget to brush and floss afterwards.
5. Talk to animals.
From petting zoos to 4-H competitions, critters are at every corner of the festival grounds.
6. Travel back in time.
Take a trip to the good ole' days and strike a pose in the saloon. Here's how to get that picture-perfect grin.
7. Dance the night away.
From Little Big Town to Jason Derulo, Frontier Nights offers an incredible musical line-up every year. Bonus: Listening to your favorite music is great for your overall mood and health.
8. Cowboy up!
https://www.instagram.com/p/BIg0HlrA1je/?taken-by=amelie.felicitas
No Frontier Days would be complete without a rodeo event. We hope every rider wears a mouthguard!
Hope to see you there!