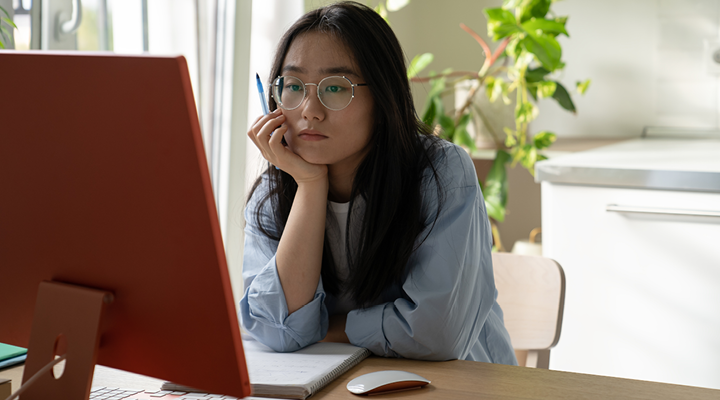 You can get a lot done in five minutes, including simple but important insurance tasks. As a Delta Dental of Wyoming member, a few free moments are all you need to manage your dental benefits.
Ways to quickly manage your dental benefits 
1. Access your dental insurance ID card
Don't lose your dental insurance ID card amongst dozens of other cards you have in your wallet. Delta Dental of Wyoming makes it easy to keep track of your coverage on your smartphone. All you need to do is download the Delta Dental app to your iPhone or Android device. Once you log in, simply click the "ID Card" icon on the far right.
Pro tip: At some dental offices, you may not need your member ID. Give them your social security number and see if they can pull up your coverage in their database.
2. Change your coverage
If you've just experienced a qualifying life event, such as a birth or marriage, you can add or subtract dependents to your coverage at any time. If you receive benefits from your employer, talk to your human resources department and they can provide the proper paperwork to expedite the process.
If you have an individual plan, contact the Delta Dental of Wyoming customer service team. They can help you add or remove people from your plan if you have a qualifying life event.
3. View your claims
In terms of dental insurance, a claim is a formal request submitted by either the insured individual or their dental provider to an insurance company for reimbursement of dental expenses covered by the insurance plan. As a member, you likely won't deal with filing claims often, if at all.
If you have questions about the status of a claim, you can access it online. Use the app or log in to your online portal to access bills, eligibility, claims, and more. Plus, online access gives you the option to print (in case you need to).
4. Budget for an upcoming procedure
If you have an upcoming dental procedure coming up, you may be wondering how much it will cost. Instead of turning to the internet, use our Dental Care Cost Estimator. This tool can give you a ballpark* estimate for common dental care needs. Enter your zip code and procedure, and let the budgeting begin!
*Actual cost of any procedure will depend on factors such as providers and coverage.
At Delta Dental of Wyoming, we understand your time is valuable. That's why we make it easy to find the answers to many questions you may have with our Delta Dental FAQ's.
In addition to FAQ's, our website has other handy resources such as Get A Quote, Find a Dentist, and more. Take a few minutes to peruse the members site to see how to manage your dental benefits in one place.
If you're not a Delta Dental of Wyoming member, check out our plans for individuals and families, retirees, and small businesses.