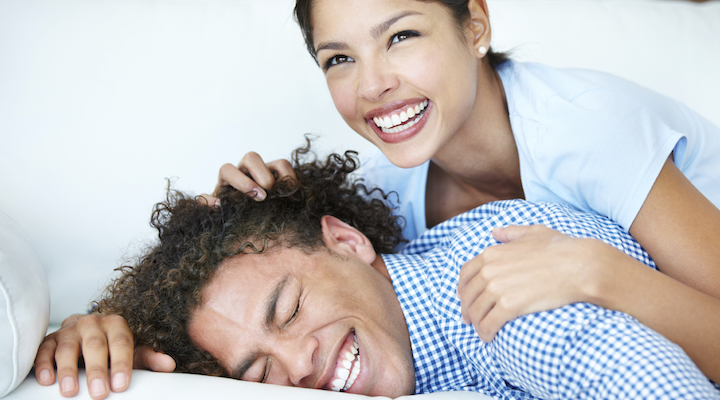 Despite silly stereotypes, we're taking the men vs. women battle into the bathroom. And these aren't stereotypes—they're science! Who will take this tooth tug-of-war? See how each sex compares in our side-by-side showdown of the smiles:
Visiting the Dentist
Brushing
Before Bed: 35% of men regularly skip brushing at night

, according to a study by the British Dental Health Foundation. Ladies lose this challenge, however. Nearly 60% of women admitted to frequently bypassing brushing before bedtime.

Frequency: Compared to women, men are less likely to brush their teeth after every meal. The average man is also less likely to brush his teeth twice a day.
Oral Health Issues
Regardless of your gender, we're all for oral health equality! Men and women both need to brush up on their dental care.