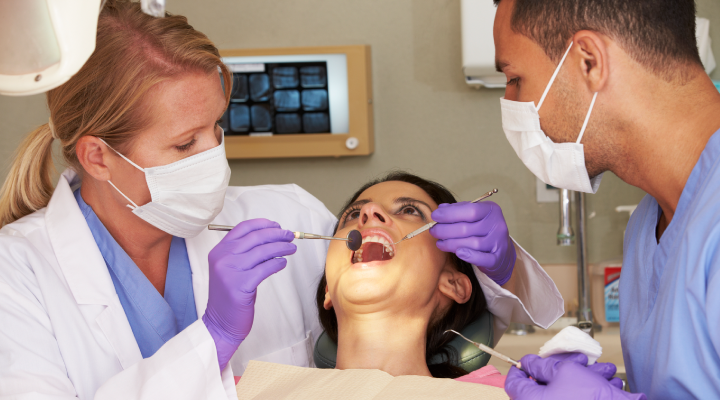 It's hard to keep track of the terms a dentist throws around while you're sitting in their chair, and it can be even harder when it comes to replacing missing teeth.
Words like crown and bridge are familiar phrases, but what exactly is an abutment?
What is an abutment?
Traditionally, an abutment is a weight-bearing component of a structure such as an arch or traffic bridge. A dental abutment or custom abutment is similar, except it's the part of an oral replacement that secures whatever permanent prosthetic is being installed.
Dental implant surgery is the process of permanently affixing artificial replacements for missing teeth into the mouth. Implants, although invasive, can increase the life of surrounding teeth and perhaps even preserve the jawbone when compared to items like traditional bridges and removable dentures.
But these new appliances need a way of staying in your mouth. That's where dental abutments come in. First, metal anchors are installed into your jawbone and are left to heal. This is so they'll bond with your mouth and fit naturally in the gaps in your smile. Once you're fully recovered, abutments are placed in the anchors, allowing implant crowns or permanent bridges or dentures to be connected seemingly naturally to your jaw.
After that, you treat them just like your regular pearly whites.
Sometimes regular crowns are used as abutments as well, particularly in the case of a traditional bridge. This process is less invasive but does require altering the crown-capped tooth in order to support the connection.
Now that you know what a dental abutment or custom abutment is, you can talk to your dentist about which option makes the most sense for your smile.
Find a dentist in your area! | Login to your account to check your coverage!