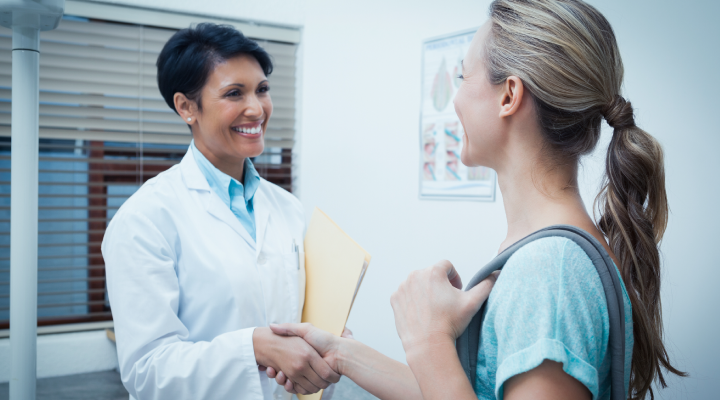 Whether you're new in town or craving a change of office scenery, finding a provider can be hard. But have no fear! We're here to help you choose the right dentist.
Here's what to look for in a dentist:
Location, Location, Location
We may traverse mountains for exercise, but a long hike shouldn't be required for comfortable dental care. During your dental search, ask yourself if it would relieve stress were your dentist closer to home. Or, consider this: Are you more likely to make an appointment during your lunch break? Perhaps finding an oral health provider closer to your office would best accommodate you. You want to set yourself up for success. If you have kids, you may want to think about a dental practice close to your child's school for easy access. Determine what fits your busy schedule so a preventive check-up never becomes a burden.
Your (Plan) Type
We all have preferences, and while you are free to see any dentist your heart desires, you'll have the lowest out-of-pocket costs when you see a dentist that accepts your benefits plan. Login to check your plan's specifics.
That Special Someone
Do you require a dentist who boasts more than the basic skills, such as somebody who's an expert in restorative treatment or cosmetic dentistry? Or, do you need a provider dedicated to pediatric or senior care? Those specialties matter.
Compatibility
Are you able to squeeze in an appointment during the 9 to 5 grind, or do you require someone with late-night and weekend hours? Do you have specific needs that you want your provider to accommodate? Don't settle for what's easy. Choose the right dentist for you. If it means visiting an office to meet the staff before deciding, don't hesitate. Dentists interviews are more common than you'd think. You want to be compatible with your provider so seeing them is – dare we say – enjoyable.
Concerned about cost? Ask your new dentist to submit a pre-treatment estimate before any procedures so you know EXACTLY what is covered.
Ready to start looking for your new provider? Use our handy dentist search!
Editor's Note: Content updated February 2019.