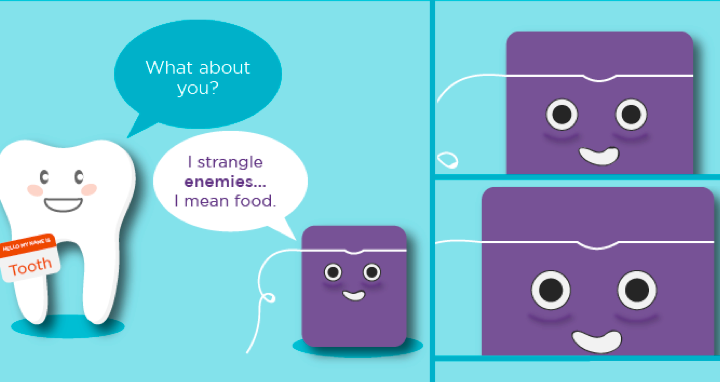 We love our teeth, but sometimes we have to poke a little fun at them – as long as they don't hold any hard fillings against us.
Here are some of our favorite dental jokes:
But before we start…


Mean Teeth

Sorry wisdom teeth, but you're just not welcome here.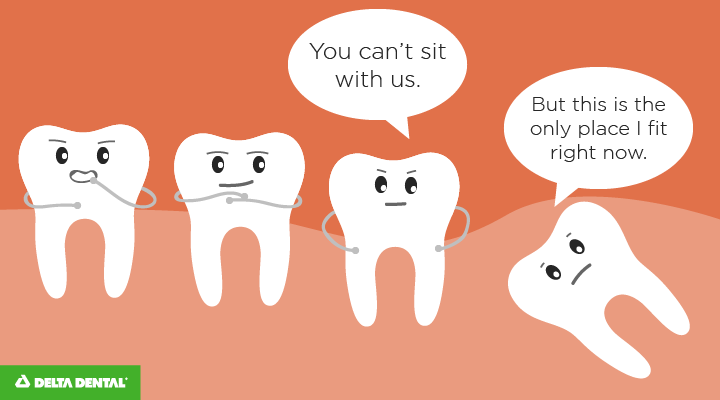 Floss, the odd one out…
Most dental products have good intentions, and we swear floss has your back…right?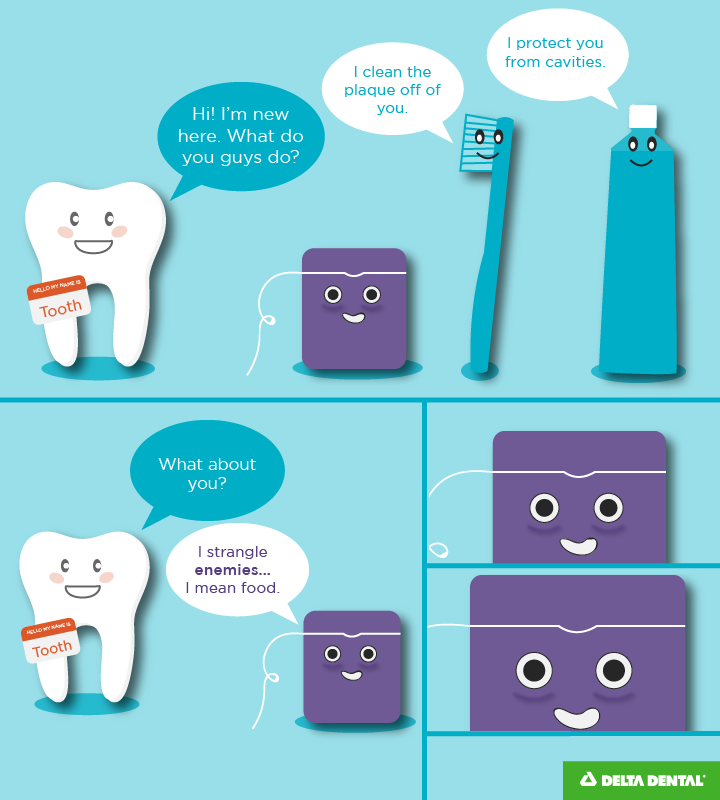 You won't feel a thing!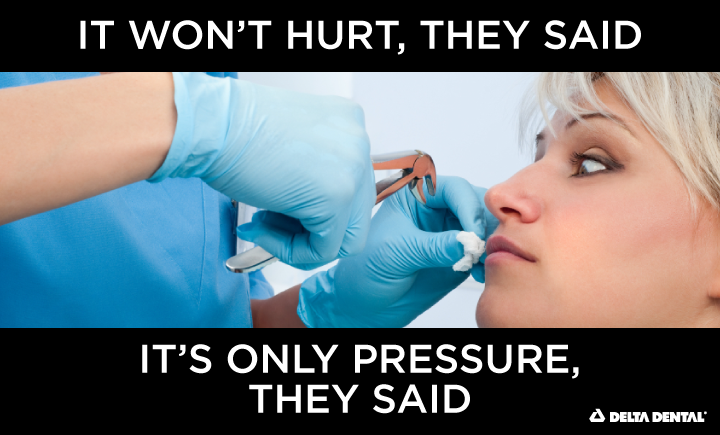 If the crown fits…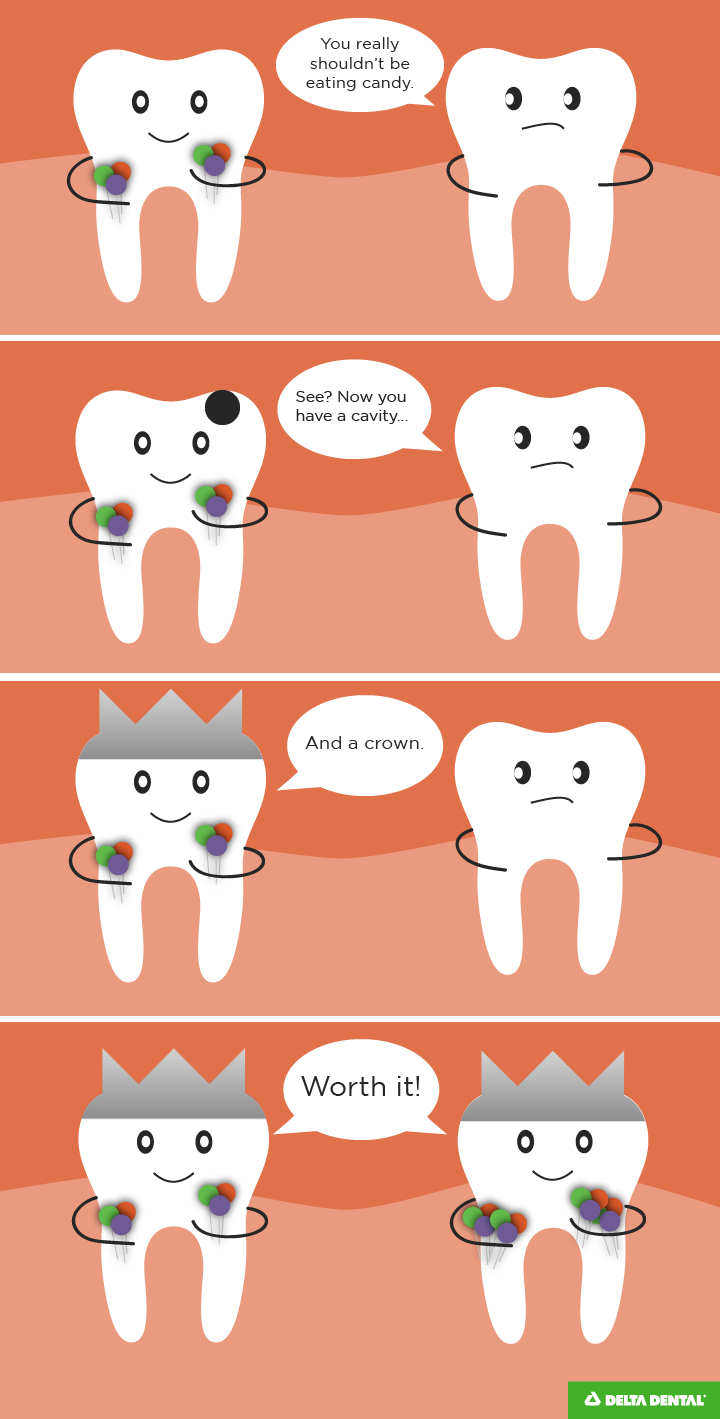 We may have had some fun with these dental jokes, but healthy teeth are no joke!
Learn more about these dental topics:
•  Braces: How to get them off faster
•  Wisdom teeth
•  Floss: The right amount and why you should floss at work
•  Dental crowns